C L O S E
Please feel free to enjoy the coupon codes:
$10 OFF for orders over $99 Coupon Code: NY10
$20 OFF for orders over $199 Coupon Code: NY20
$30 OFF for orders over $299 Coupon Code: NY30
Find the place to apply the coupon code in the checkout page,
If you are visiting our site by cell phone, click" show order summary" to find the coupon area.
C L O S E
Kie RaShon Collection Kinky Curly Headband Wigs Human Virgin Hair [HW23]
Kie RaShon Collection Kinky Curly Headband Wigs Human Virgin Hair [HW23]
❤BOMB! We made a collaboration headband wig with Kie RaShon! Everyone can slay this gorgeous & special color! This is a MUST HAVE! 
●Ready to go wig, major time-saver, Beginner-Friendly
●Full protective style with no leave out, No glue, No gel, protect your edges well
●High-quality headband & velcro, sensitive-skin friendly
★Hair Quality Upgrade: From Indian Remy Hair to Indian Virgin Hair.
Free shipping worldwide & Free gifts: Two beautiful headbands, wig caps & edge brush
Notice: 1. Please allow 7 days to make this wig, thank you. 2. The discount code place is on the checkout page.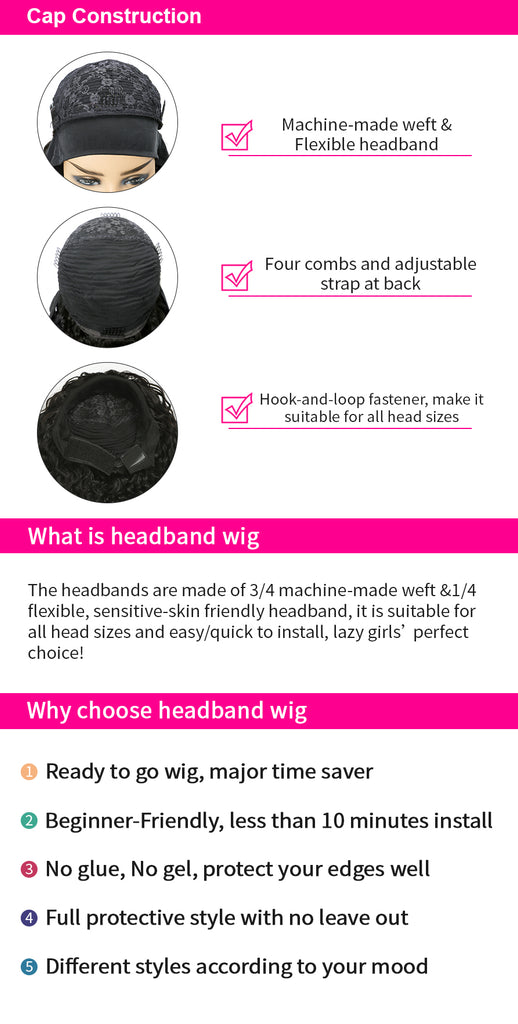 The best curly headband wig
Love the curls and the ease of a get up and go style. If any frizz I add product and it's back to new.
Kie RaShon Collection Kinky Curly
I got the 16inch. It is beautiful and love the curls and burgundy tips. No tangling or shedding. Very Nice.
Very Nice
Great quality, density and fit.
I didn't care for the method used to color the tips of the wig. It made the hair look fake.
Also, I hope they incorporate more color HBW. Dark/natural hair looks fake on me. I had to tint the front of my hair a darker color in order to make the wig look natural.
Lovely hair
This is a great wig.. the hair is really soft and looks realistic!! Definitely would recommend it to anyone . I got so many compliments on it .. color is perfect and so are the curls
Beautiful curls, beautiful colour.
I was really pleased to receive this wig! It looks even better in person. Lovely soft kinky curls with rich burgundy tips. What's not to like??? I love it and would definitely recommend.
I love My Quality Hair. They have never disappointed and in terms of customer service, they always go above and beyond. Brilliant company, fantastic affordable hair. What are you waiting for?