C L O S E
The Biggest Sale Of The Year Nov.21 –Nov.29
$15 OFF for orders over $99 Coupon Code: Black15 + A pair of eyelashes
$30 OFF for orders over $199 Coupon Code: Black30 + A Detangle Brush & A Pearl Headband
$50 OFF for orders over $299 Coupon Code: Black50 + A 14inch Yaki Ponytail
C L O S E
Kinky Curly(3C-4A) Beginner Friendly Headband Wig Virgin Human Hair Wigs [HW10]
Kinky Curly(3C-4A) Beginner Friendly Headband Wig Virgin Human Hair Wigs [HW10]
●Can wear ponytail and updos

●Ready to go wig, major time-saver, Beginner-Friendly, less than 10 minutes install,
●Full protective style with no leave out, No glue, No gel, protect your edges well,
●High-quality headband & velcro, sensitive-skin friendly,
●Slay different styles according to your mood,
★Hair Quality Upgrade: From Indian Remy Hair to Indian Virgin Hair, you can dye/bleach the hair.
Free shipping worldwide & Free gifts: Two beautiful headbands, wig caps & edge brush
Notice: 1. Please allow 5-7 days to make this wig, we usually prepare some stock wigs for instant shipping, if you need a wig urgently, please leave us a message or email us, thank you. 2. The curls are very tight upon receiving, if you are new to wigs, please understand it is common and the curls need to be defined. 3. The discount code place is on the checkout page.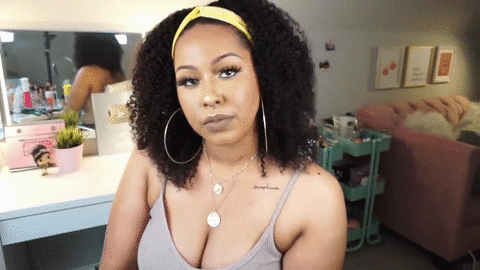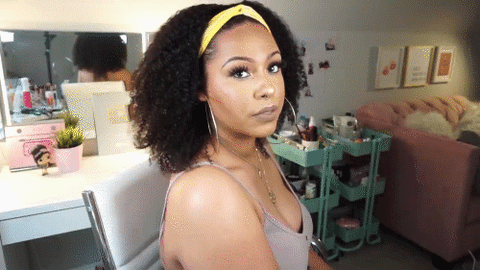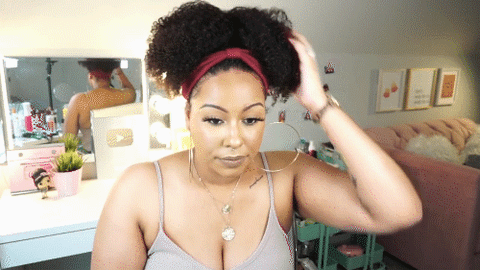 Very Nice!!!
People actually thought it was my hair...it blends perfectly and I'm very satisfied with purchase.
I love it
I should've ordered a bigger size but it is still an amazing wig. It's easy to put on and style. It's just like my real hair. I absolutely love it.
great
I was debating if I should get the 180% density but I went with standard and it is a lot of hair. No excessive shedding or tangling. I did color it a medium brown color and I love it!
I love it
I really love my headband wig. It is easy to install and the quality is excellent. I love how I look with it on.
im wearing to right now lolll. Very nice wig. Fits my head perfectly and I just loveee it❤️