Coily Curly 13X6 Glueless Lace Front Wigs Indian Virgin Hair Pre-plucked Hairline[LW32]
Coily Curly 13X6 Glueless Lace Front Wigs Indian Virgin Hair Pre-plucked Hairline[LW32]
It is 18inches, 150% density on the mannequin head. Do you want the same texture in the headband wig? Check and search HW33.
As you can see from the pictures, the curls in this wig are not unified, we mixed 3C 4A 4B textures in this wig to achieve a more natural-looking. And pre-brushed, pre-defined to make it full and thick, 
Notice: The 3C 4A 4B textures are not in the specific area, if you repurchase this wig, you may notice there is a slight difference but still beautiful and natural.
● Perfect natural pre-plucked hairline 
● 6inches large parting space frontal, easily part it anywhere. 
● Free shipping & free gifts.
● Please allow 7 business days to process a beautiful wig for you.
Liquid syntax error (sections/product-template.liquid line 69): Expected end_of_string but found id in "p != "" or fp contains "
Related product
Really Natural!!
Love this wig!!
It was super natural looking
And I did a review (unsponsored)
https://youtu.be/lFarne-ib3M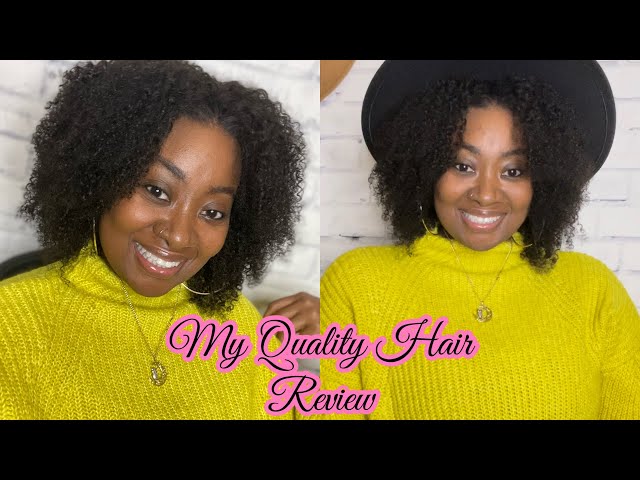 Good quality
Hair is really good quality!!! True to length and density Love it. I bleached hair twice and the quality is still good. I will forever be a customer!!
beautiful
curls were very defined and the hairline is natural looking
Coily Curly 13X6 Glueless Lace Front Wigs Indian Virgin Hair Pre-plucked Hairline[LW32]
Coily Curly 13X6 Glueless Lace Front Wigs Indian Virgin Hair Pre-plucked Hairline[LW32]