C L O S E
The Biggest Sale Of The Year Nov.21 –Nov.29
$15 OFF for orders over $99 Coupon Code: Black15 + A pair of eyelashes
$30 OFF for orders over $199 Coupon Code: Black30 + A Detangle Brush & A Pearl Headband
$50 OFF for orders over $299 Coupon Code: Black50 + A 14inch Yaki Ponytail
C L O S E
Kinky Straight Beginner Friendly Headband Wig Virgin Human Hair Wigs [HW11]
Kinky Straight Beginner Friendly Headband Wig Virgin Human Hair Wigs [HW11]
●Can wear ponytail and updos

●Ready to go wig, major time-saver, Beginner-Friendly, less than 10 minutes install,
●Full protective style with no leave out, No glue, No gel, protect your edges well,
●High-quality headband & velcro, sensitive-skin friendly,
●Slay different styles according to your mood,
★Hair Quality Upgrade: From Indian Remy Hair to Indian Virgin Hair, you can dye/bleach the hair.
Free shipping worldwide & Free gifts: Two beautiful headbands, wig caps & edge brush
Notice: 1. Please allow 5-7 days to make this wig, we usually prepare some stock wigs for instant shipping, if you need a wig urgently, please leave us a message or email us, thank you. 2. The discount code place is on the checkout page.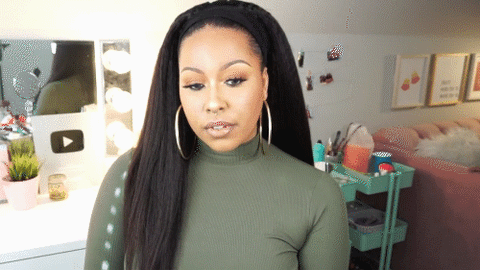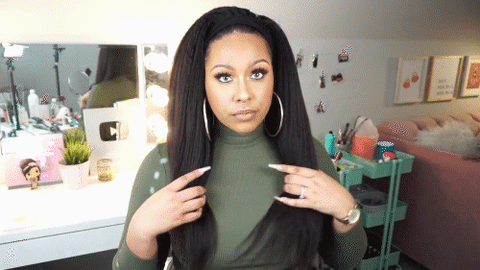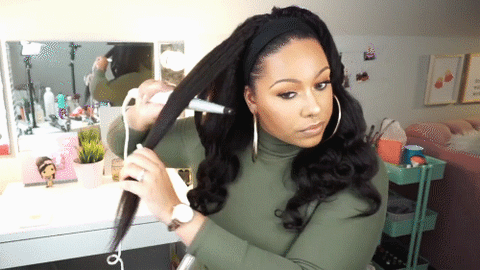 Kinky Straight Beginner Friendly Headband Wig Virgin Human Hair Wigs [HW11]
Perfect daily kinky natural headband wig, I promise
I was extremely skeptical about purchasing the kinky headband wig because I'd made a recent kinky full wig purchase from hair vivi and that wig has no shedding good quality hair in 16 inch but it looks like wolf hair because it's tooo dam think until I won't wear it and it cost me upwards of $300
Honestly, My Quality hair I purchased the 16"@ 130% density and it arrived after I was expecting but before my new job start date which worked perfectly.
The wig is extremely bouncy, perfect volume and length for me. My only gripe was the smell of the wig I could not bare so I was forced to wash it immediately
I worried it would lose its' bounce and volume, but surprisingly it was more beautiful
Hair Vivi Afrolista I purchased in a 16" and it looks like a 20 inch with 2 full heads of hair just horrible and you could not chose your density unlike My Quality Hair which gives you an option.
My Quality hair looks very very natural, perfect length, volume, bouncy and no shedding and II have not added any heat absolutely at all because I love the natural look. Headband is perfect with the Velcro. I also use no combs and when I put it on its secure but ironically when I take it off it literally slides right off but doesn't move when I have it on without the combs and the wind here in Cali can be very strong. I plan to purchase another one for sure.
Can you please add some fragrance shampoo or use another type of plastic when shipping because of the smell the hair has upon arrival.
Best part is the affordability of the wig purchase.
Thank you
Wish I purchased sooner!
Literally LOVE this unit. My only complaint is that I wish I purchased sooner. So versatile and natural!
This hair looks very natural. It also holds the curls
Nice Textured Hair
My wig is 16inches and the length is perfect.... no shedding and easy to maintain....... this wig is sooo easy n I love it!