C L O S E
Please feel free to enjoy the coupon codes:
$10 OFF for orders over $99 Coupon Code: NY10
$20 OFF for orders over $199 Coupon Code: NY20
$30 OFF for orders over $299 Coupon Code: NY30
Find the place to apply the coupon code in the checkout page,
If you are visiting our site by cell phone, click" show order summary" to find the coupon area.
C L O S E
Kinky Straight Beginner Friendly Headband Wig Virgin Human Hair Wigs [HW11]
Kinky Straight Beginner Friendly Headband Wig Virgin Human Hair Wigs [HW11]
Brittney is wearing 24inches, 150% density
●Can wear ponytail and updos

●Ready to go wig, major time-saver, Beginner-Friendly, less than 10 minutes install,
●Full protective style with no leave out, No glue, No gel, protect your edges well,
●High-quality headband & velcro, sensitive-skin friendly,
●Slay different styles according to your mood,
★Hair Quality Upgrade: From Indian Remy Hair to Indian Virgin Hair, you can dye/bleach the hair.
Free shipping worldwide & Free gifts: Two beautiful headbands, wig caps & edge brush
Notice: 1. Please allow 5-7 days to make this wig, we usually prepare some stock wigs for instant shipping, if you need a wig urgently, please leave us a message or email us, thank you. 2. The discount code place is on the checkout page.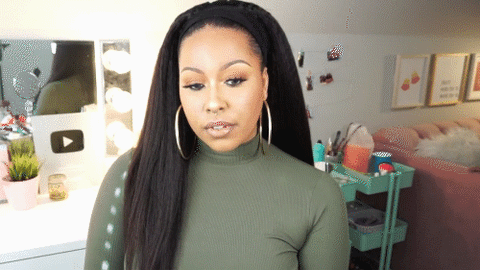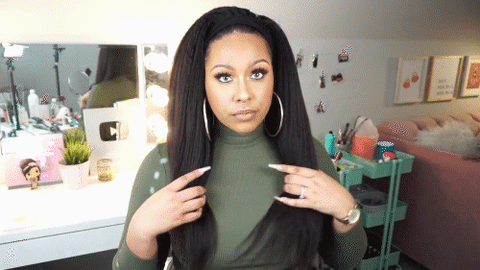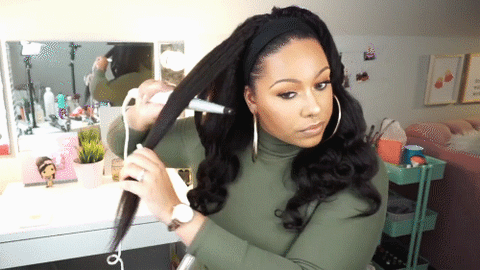 Quality hair
Great buy. I will be buying more soon. Fast shipping.
The most full hair ever
This hair is everything. It is full and beautiful. I am 5'3 and ordered an 18" and it was long enough for me at least down to my bra strap. I have not washed it so I don't know how it will hold up but I don't see a problem being that it is so full. I will order again !
Love it!
Best hair ever. So just a lil background story as to why i rep this hair:
i bough the 20 inch Kinky straight for my "fancy days" and then bought a kinky straight 16 inch from OMG Her HAir. Right out the pack i could see the difference in quality. My Quality hair was so much thicker. And softer.
Then! My wig fro. OmG Her Hair just knoted up soooo much. I washed it for the 3rd time, and it literally tangled into a huge ball! It was so bizarre. I used the same products each time, yet somehow it just completely knotted 😩up after 2 months. I literally had to throw it away!
So i tried Nadula hair! Bought a Kinky straight! And omg when it came it was NOT Kinky at all. Sooo thin. 😡😡So lifeless. It looked like a closure and not a wig. I had to return it.
So i bought a 2nd wig from My Quality Hair and omg night and day difference from ANY other brand. So thick, manageable, no knots, washes beautiful. I literally wear it daily and its GORGEOUS! They also have great customer service. Andy was helpful when answering questions.
Overall, im extremely happy with my purchase and have gotten SO many compliments. I am NOT paid for this review so TRUST me, YOU WANT THIS HAIR!! 😀
Kinky straight
Love love love this wig! Hair feels SOOOO GOOD, doesn't tangle, my only complaint was in the very front of the wig there are some short pieces that kinda stick up I ended up cutting them but other than that I would definitely order again! I will be ordering again, I'm getting ready to have a baby so I will not have time to do my hair! So wigs will be perfect! I got 130 density it was perfect for me! Just needs a little heat and you're good to go after that!
This kinky curly wig is BOMB!
I AM IN LOVE WITH THIS WONDERFULLY NAPPY HAIR....mimics my texture to the "T"....wanting to order another when I can get 14 inches again!!!! Currently not available😩